Airlocks
Rotary Airlock Valve Feeders manufactured by Prater are designed to provide improved performance to bulk material processing and production operations. In dry material metering applications, our valves ensure accurate material loading and unloading while also functioning as highly efficient rotary airlocks; minimizing pressure loss throughout the system.
Abrasion Resistant Rotary Airlock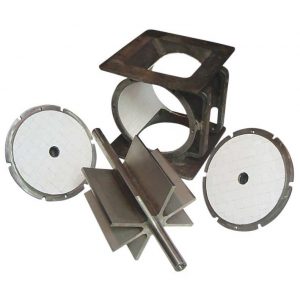 Our Abrasion Resistant Rotary Airlock is considered our most durable rotary valve as it is most frequently chosen to handle highly abrasive products.
Blow-Thru Rotary Airlock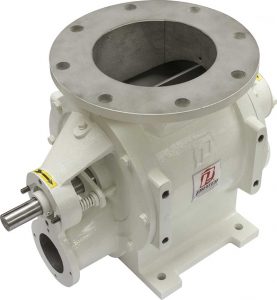 Our Blow-Thru Rotary Airlock Valves are designed and manufactured specifically for applications that require discharging into a pneumatic conveying line.
Dust Collector Rotary Airlock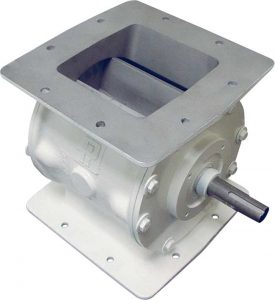 Our Dust Collector Series Rotary Airlock is a budget-friendly, economical rotary airlock feeder; choice for general use under dust collectors, cyclones and hoppers.
Heavy Duty PAV Rotary Airlock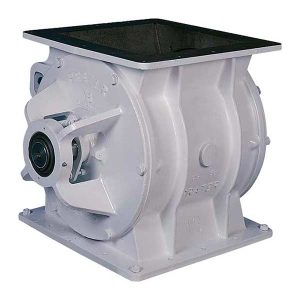 Our Heavy-Duty (PAV) Series Rotary Airlock is an ideal rotary valve choice for handling many dry, free-flowing powders where a pressure differential exists.
Quick Take Apart Rotary Airlock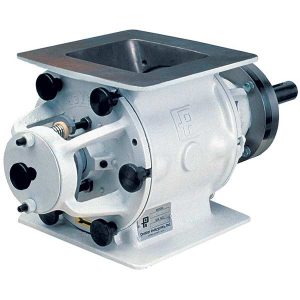 Our Quick-Take-Apart (QTA) Series Rotary Airlock was designed specifically for applications where frequent removal of the rotary valve internals is necessary such as "Clean in Place" systems.
Quick Take Apart Rotary Airlock on Rails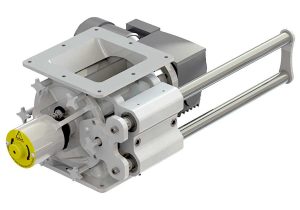 Our Quick-Take-Apart Rail Series Rotary Airlock has a unique design with three times more load capacity than most other manufacturers' rotary feeder valves. The rail design protects the rotor from dropping in awkward locations and allows for quick reassembly to maximize up-time.
Sanitary Rotary Airlock Valve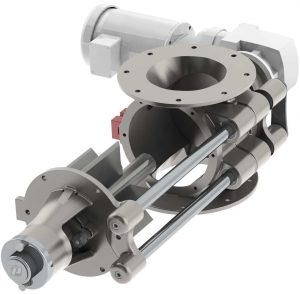 Our Sanitary Rotary Airlocks are constructed from high quality stainless steel and they contain cutting-edge design features that allow for easy tool-less access for maintenance and sanitation.
Hammer Mills
Prater continues to provide solutions for some of the most demanding processing challenges with our innovative designs, industry expertise and advancements that provide a shorter wait for your business' return on investment. Our Hammer Mills are commonly used for many different particle reduction applications, including those that require high capacities, extreme power efficiency, and uniform particle size. With a Prater hammer mill, you can increase the mill's throughput capacity without having to increase its power requirements. Companies both large and small rely on Prater for efficient milling solutions and proven expertise.
Full-Screen Hammer Mill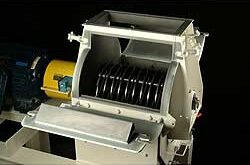 Our Full Screen design is a proven system that ensures maximized use of the entire available screen area to enhance end product quality and equipment productivity.
Mega Mill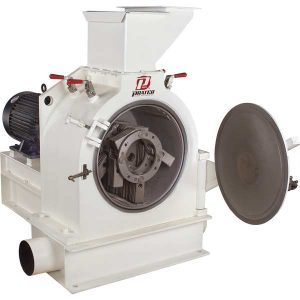 Our Mega Mill Hammer Mill provides uniform grinding with less heat build-up, as well as a bearing and shaft arrangement that ensures a smoother and quieter operation.
Lump Breakers
Lump breakers, also referred to as lump crushers, are required particle size reduction equipment for most material handling systems. They operate by introducing agglomerated product through an opening in the top of the unit. The lump breaking happens when the products particles that are too large are crushed by the rotating blades as they pass through a set of stationary comb-like blades. The agglomerated product particles continue to be reduced in size until they are small enough to pass through and discharge below the unit. A common application for our lump breakers is to reduce deliberately compacted materials or natural agglomerations which often occurs during production, storage or shipping.
Lump Breaker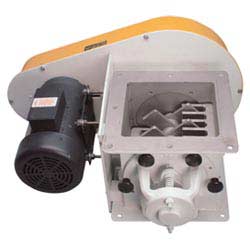 This uniquely designed lump breaker (cake breaker/flake breaker) improves product flow for a variety of applications while reducing product agglomeration for an all-around easy means of reducing compacted materials.
Quick Clean Lump Breaker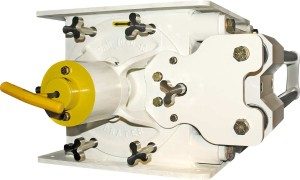 Our engineers have designed and manufactured a Lump Breaker that is easier and safer to clean and maintain than traditional lump breakers.
Size Reduction
If your application needs reduction, whether 6-inch to sub-micron size, choose from Prater's superior fine grinders, air classifying mills, hammer mills, and lump breakers to meet all of your industrial processing needs.
M Series Fine Grinders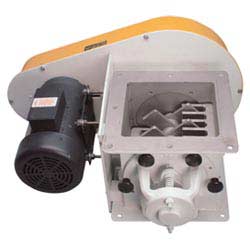 The "M" Series fine grinders are designed to grind dry, free-flowing material down to 400 mesh with extremely tight particle size distribution. This highly efficient machine ensures easy access to all internal areas and is perfect for heat-sensitive materials, such as resins, sugars, and powder coatings.
Vibratory Screens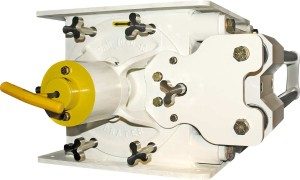 The Prater Vibratory Screener is a heavy-duty, mechanical machine that separates particles into multiple size fractions, removes oversized particles or foreign material, removes fines from a process stream, or segregates excess liquid from finished products.