Industrial Separators
Rotex Separator
The Rotex® industrial separator with automatic tensioning delivers on-spec product with less rejection of good materials for increased profits. Rotex endures today as the industry standard, thanks to countless applications in the toughest conditions around the world.
rotex general purpose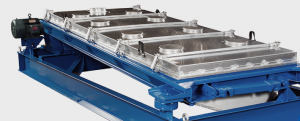 The Rotex general-purpose separator is a cost-effective solution that uses proven Rotex technology, but with wooden screen frames. This machine is recommended for applications where wood is permissible in the separation process and the separations are coarser than 30 mesh.
Rotex dairy screener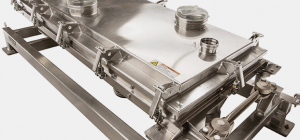 The Rotex Dairy Screener was custom-designed to meet the specific needs of the dairy industry. This exclusive machine generates higher yields and finer separations with no blinding. Best of all, it's easy to clean during change-outs, reducing the chance of contamination.
apex separator
The APEX™ industrial screener boasts extremely precise product separations (thanks to Gyratory Reciprocating Motion) and a sleek ergonomic design that enables one-person inspections and maintenance. Increase plant safety while decreasing downtime with APEX.
aspiration

Most APEX Screeners can be equipped with aspiration hoods to remove dust and other light material. These hoods allow air to be pulled over the falling product stream and are adjustable for various products and rates. The aspiration feature efficiently removes unwanted, lightweight particles from the product stream. In addition to improving the product quality, the storage and handling of the product is improved with less troublesome foreign material to clog or contaminate the surrounding environment.
Cleanable apex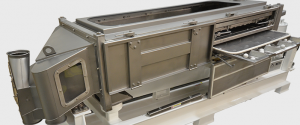 The innovation of the Toolless Cam allows for positioning of the ball tray without a wrench, saving valuable time removing screens or ball trays for inspection or maintenance. This enables a single operator to complete all screen inspections quickly and easily and offers many additional benefits such as uniform sealing pressure so that the screen panels are properly sealed every time. Toolless Cams can also be retrofitted to your existing APEX Screener.
4,955 total views, 3 views today