Blenders and Mixers
Marion
Marion Process Solutions is the leading global manufacturer of mixers, blenders, thermal processing equipment, and size reduction equipment, with more than 80 years of engineering expertise.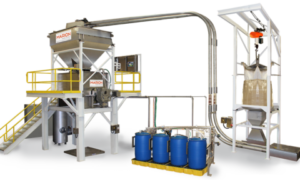 Expansive industry knowledge + unmatched engineering experience = individualized solutions that deliver best-in-class performance for decades.
Imaginative engineering + superior quality = customized, sustainable, efficient process solutions.
True end-to-end involvement + consultative technical expertise and customer service excellence = long-term competitive advantage.