Eriez Metal Detectors and Separators have application in a vast assortment of industries. Whether you are looking for small ferrous or nonferrous metal pieces, tramp metal or digger teeth, we can provide you with a metal detector to solve practically every metal contamination problem.
Eriez Xtreme Metal Detectors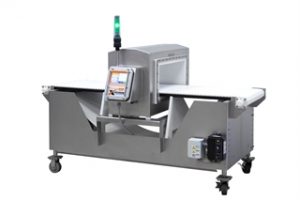 Made for industry applications including chemical, food processing, packaging, textiles, pharmaceuticals, plastics and rubber, the Xtreme® Metal Detector surpasses previous units and competitive models alike with enhanced features, improved sensitivity, intuitive operation and exceptional reliability. The ultra-sleek Xtreme Metal Detector blends simplicity and sophistication with its easy-to-navigate control with extra large color interface.
Eriez CF Metal Separators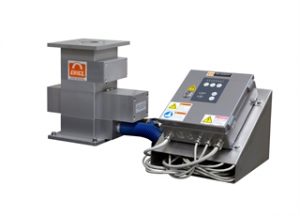 The CF Metal Separator is installed directly above the material feed throat of an extruder, injection molding or blow molding machine. It provides precision detection and removal of aluminum, brass, copper, mild steel, stainless steel and other metal contaminants from a slow, downward-moving column of material.
Eriez MetAlarm Metel Detectors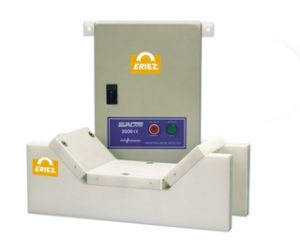 Used in the aggregate, coal, plastics, and wood industries, the MetAlarm Metal Detectors are designed primarily to protect downstream equipment from damaging tramp metal (i.e. digger teeth, axe heads, etc.), Other models are suitable for the plastic and textile markets, where smaller pieces of metal need to be detected. All of the Metalarm Metal Detectors are custom designed and manufactured to suit your requirements.
Eriez FF Metal Separators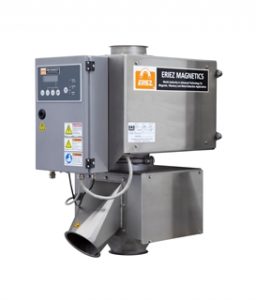 The FF Metal Separator is used to detect and reject metal contaminates under free-fall conditions. It detects and removes aluminum, brass, copper, mild steel, stainless steel and other metal contaminates even when it is encapsulated in plastic pellets or shredded rubber.
Eriez PolyMag Plastic Additives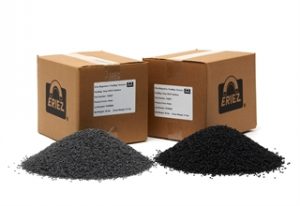 Eriez' PolyMag® additives impart Metal Detectability, X-Ray Contrast and Magnetic Susceptibility into plastic moldings to prevent plastic contaminated food products from reaching the consumer.
Eriez 1200 Series Metal Detectors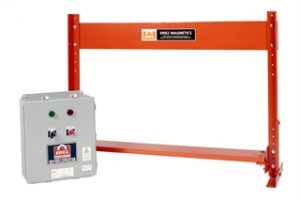 Available in seven models to handle a wide range of applications, Eriez model 1200 Series Metal Detectors detect both ferrous and nonferrous tramp metal in magnetic ores, highly mineralized products and aggregate products — even when conveyed on steel-corded belts.